We are a family owned independent hearing care provider who thrives on providing the highest standard of clinical expertise and customer care in Worsley, Manchester.
We understand the impact that hearing loss can have on day-to-day life and we will take the time to fully assess and understand your personal hearing requirements.
We work out of our state-of-the-art hearing centre based in Robin Hall Opticians, Worsley, which is fully equipped with a consultation room for us to be able to the assessments required. We can also conduct home visits if required.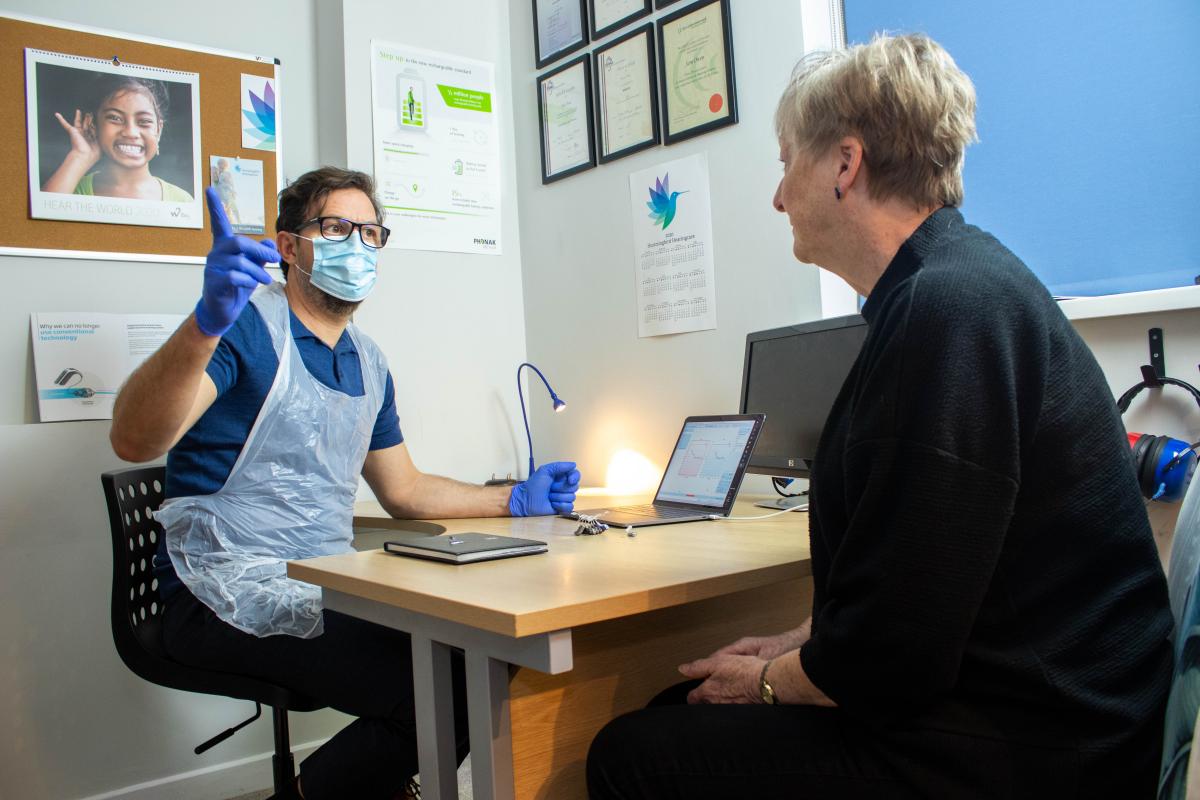 Our services include:
Hearing Assessments
Earwax Removal
Hearing Aids
Our services in Worsley will cover everything in order to make you hear well again.
Book your consultation today and one of our audiologists will be happy to help 01829 824 245.
Did you know?
The majority of people gradually lose their hearing as they age; this is known as 'age-related hearing loss' and is caused by general wear and tear of the cochlea, which happens naturally over time. This type of hearing loss is the most common type and affects more than half of all people over the age of 70. As this type of hearing loss happens so gradually, it can often go un-noticed and it is often family, friends or loved ones that notice first.
You may not be aware that you have a hearing loss and may just be shrugging it off as people mumbling or it may just be earwax. Put your mind at ease and contact Hummingbird Hearing in Worsley today.